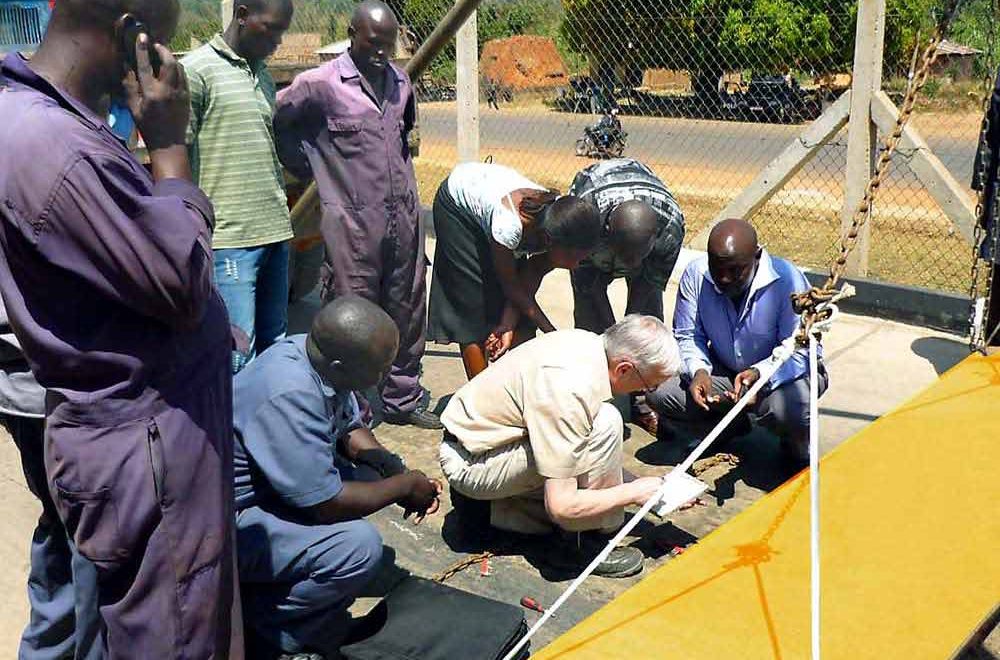 Our continued work with road building contractor PW Nigeria
---
Griffith Elder has been touring Nigeria and Ghana in order to visit various existing weighbridge sites and to meet with potential distributors and customers in the region. Recently I have met with PW Nigeria, a long standing client of Griffith Elder.
PW Nigeria is one of the largest road building contractors in Nigeria. Infrastructure is an essential part of development of economy, allowing traders of any size to take their products to and from market. PW Nigeria has a holistic view on road construction by including the necessary mineral extraction such as quarries for granite and limestone. PW Nigeria were kind enough to allow me to visit one of their new proposed quarry sites and visit an existing site.
Quarry sites have a full range of challenges for any technical equipment on site. Firstly the remote locations often mean that reliability is essential and the tough environment including dust from the blasting and crushing of material, as well as the heavy impact of loading granite, means that durability and strength are required. Dynamic single axle weighbridges have a high accuracy (1%). The cost of the product is in the civil works on site rather than steel work, this leads to a large reduction in costs associated with import, transport to site and maintenance. This allows the highly rugged Ton-Tel design to reach the most distant sites at minimal cost. The design has been made for remote locations with easy-to-use controls to minimise costs and maximise usage over the course of its lifespan. The system includes 100% stable 9 tonne shear beam load cells. The system is not fixed to the civils, which makes maintenance hassle-free.
The PW quarry outputs are up to 2500T/day, which all must be weighed over the Ton-Tel Single Axle Weighbridge. The weigh-in-motion technology allows each axle weight to be captured individually as the truck drives over the weighbridge. The weights are automatically totalised and a printout of the ticket is produced. Dynamic weighing is very quick and is well suited for high volumes of traffic. As well as measuring the amount of outgoing aggregates from the site, PW also use the weighbridge to ensure that supplies coming into the site are the same as the quantities ordered. This reduces losses in time and money due to under supply. For more information about PW Nigeria please visit their website.
Single Axle weighbridges suit fixed installations due to the ground work requirements. For portable solutions please see our Portable Weigh Beam, Portable Full Size and Portable Single Axle weighbridge solutions.
Africa
---
Share with others