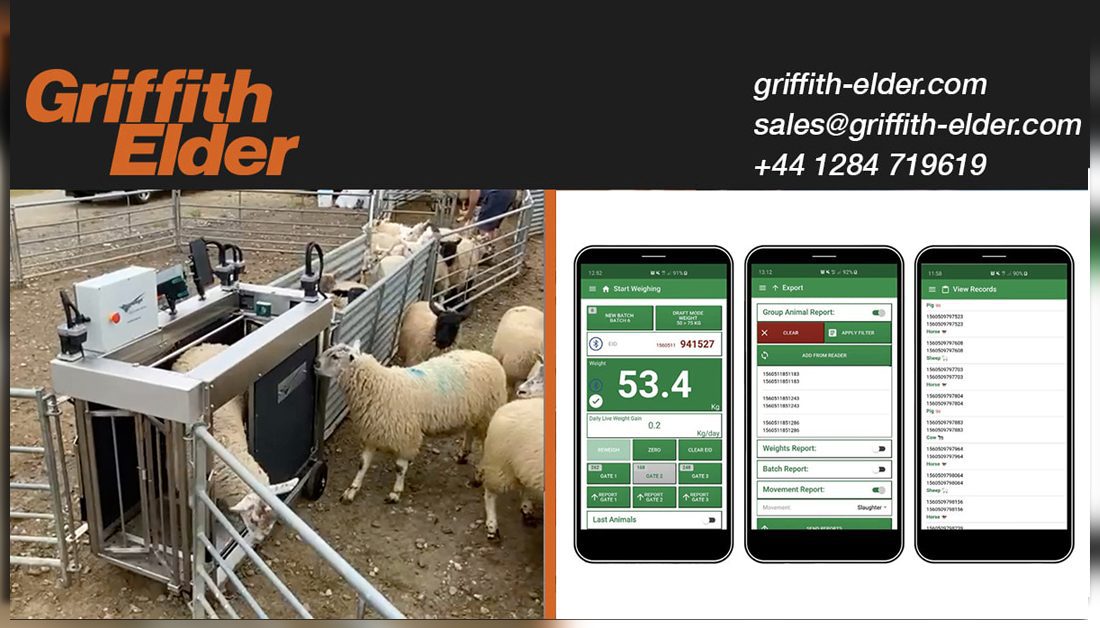 Livestock Farming Technology – Griffith Elder technology on Pharmweigh's Auto Drafter
---
Pharmweigh, located in Stanton near Bury St Edmunds – UK, design and manufacture high quality and portable livestock and agricultural weighing equipment. The Draft Master DC Electric Auto Drafter, is an automatic weighing and drafting (sorting) crate that is used for sheep and pig farming.
The Draft Master is much more compact than a pneumatic autodrafter, being the same size as a 3-way manual sheep drafter. The Draft Master Auto Drafter is run off e-bike batteries, the only one of its kind, there is no requirement for a compressor or generator, adding to portability and making it almost silent, stress free for livestock and operators.
VIDEO: The draft master auto drafter in use
 
Weighing livestock quickly and efficiently is key, which can be difficult when there are hundreds of individual animals to weigh and draft. This is why innovative, high-quality technology is becoming increasingly important in the farming and agricultural industries.  
 
At Griffith Elder we're delighted that Pharmweigh's Draft Master Auto Drafter uses our electronics and indicators. As well as this it is used with software that we have developed in house, with input from Pharmweigh to develop the perfect application for purpose. 
The electronics allow the crate to run without the presence of a farmer and can be run remotely from a mobile device or tablet. The electronics are also key in helping the Draft Master Auto Drafter run off e-bike batteries, allowing for quieter and more compact product. Data can then be collected and maintained, making the whole process post-drafting more efficient. 
 
Each individual animal can be tracked using their electronic tag on their ears, known as electronic identification (EID) with this all livestock each have data logged to their EID. The virtual indicator app, software that our software team at Griffith Elder have developed in house in partnership with Pharmweigh, to meet all of their specifications, logs and tracks all of the necessary data for farmer's use. This includes daily live weight gain, which can log and track the weight change in livestock each day allowing the crate to sort accordingly. Other drafting options include non-drafting, draft by EID lookup list and also includes the option to manually select each animal. More information on the app can be found on Pharmweigh's website.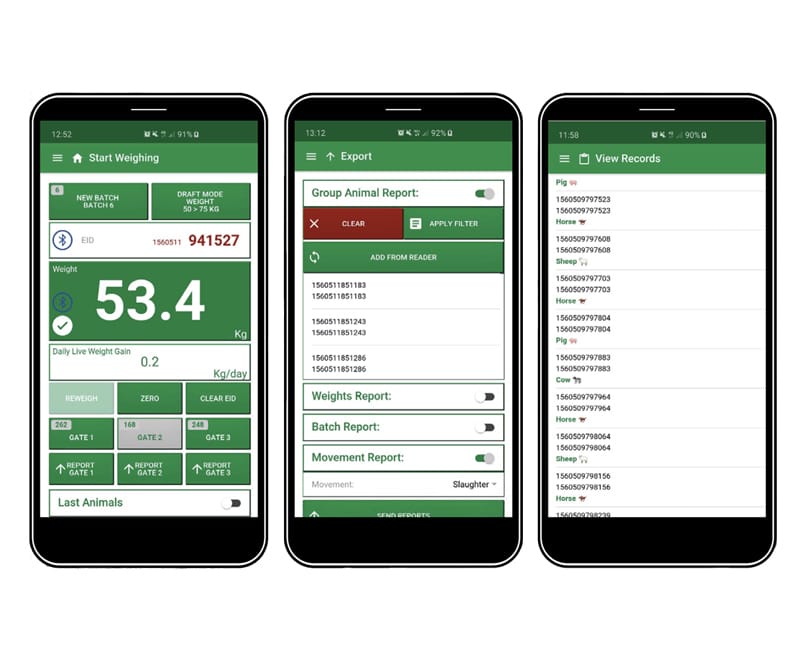 The virtual indicator app can be used to keep data and get all information on livestock.
---
Share with others